MAP ANNOUNCEMENT!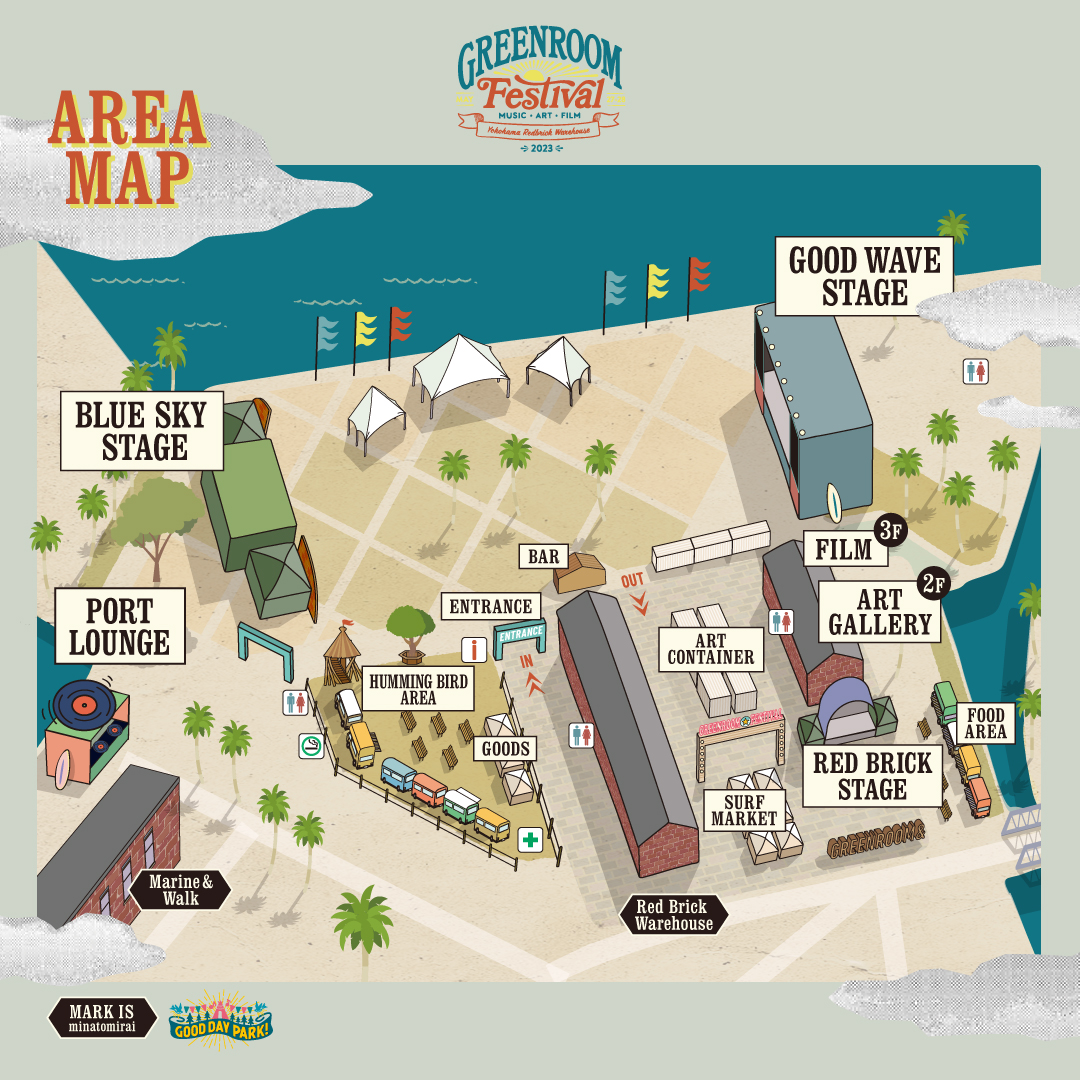 GOOD WAVE
The main stage of GREENROOM FESTIVAL, GOOD WAVE. The best live performance by artists with a view of the sea.
BLUE SKY
The second stage BLUESKY. Enjoying live music with the blue sky gives you a sense of freedom that you can't experience in everyday life.
RED BRICK
The third stage, REDBRICK, with the Red Brick Warehouse in the background, is a good music experience that resonates in Yokohama.
PORT LOUNGE
Let's Dance! The best sunset and chill-out time!
ART CONTAINER
Art container where creative brands express their culture in a container
SURF MARKET
Surf market with beach goods
ART GALLERY
Art gallery where you can find works by artists who are leading the culture.
FILM
Films inspired by the ocean are screened.
FOOD AREA
A food area where you can freely enjoy delicious food and drinks.
GREENROOM FESTIVAL'23
Yokohama Red Brick Warehouse
MAY 27-28,2023
#greenroomfestival